Silver Lining Program
Our Silver Lining program assists children whose lives are traumatically altered by the murder of a parent due to domestic violence. Through no fault of their own they are orphaned by one senseless act. In some cases, the children witness the murder, the immediate aftermath, call 911, or provide CPR in an attempt to save their mothers' lives. Every day, these children battle PTSD, depression, anxiety, low self-esteem, night terrors, aggression, cutting, and/or bed wetting. Children traumatized often become stuck developmentally.
Elderly grandparents or other family members take guardianship of the children after the murder. At the same time, they are grieving, coping with the trauma of the homicide, and reliving the murder in court seeking justice for their loved ones.  Often these loving family members are not financially, emotionally, or physically prepared to parent young children.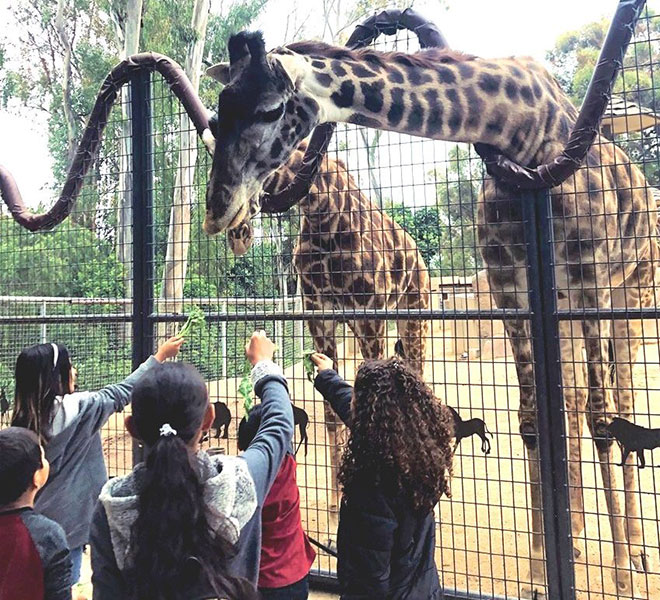 Supporting Families
Our Silver Lining families receive monthly financial assistance to help with food, clothing, toiletries, household supplies, and gas. We provide opportunities for normalcy such as art, dance lessons, sports, and summer camps. Kathy's Legacy hosts family outings like an adventure at the Fleet Science Center, an afternoon of Bowling, and a behind the scenes day at the Zoo. The children form bonds knowing they are not alone and are creating new happy memories together.
In addition to monthly financial assistance the program funds guardianship fees, legal name changes, furniture, therapy, dental, and orthodontic treatment.  We assist with school supplies, field trips, computers, tutoring, and unexpected needs. All of the children are celebrated on their birthdays and holidays are remembered with themed activities.
Built on Trust
The relationship we have with the families is one of trust. They feel comfortable to call us when they need a shoulder to cry on, a listening ear, or simply to share what is on their minds.  We walk the journey with these vulnerable families from despair to hope.
These children are fresh reminders of the challenges that face the silent, under-served victims of domestic violence homicide. Kathy's Legacy sees to the basic yet critical needs of these children and provides normalcy in their lives so they can experience the lost joys of childhood.