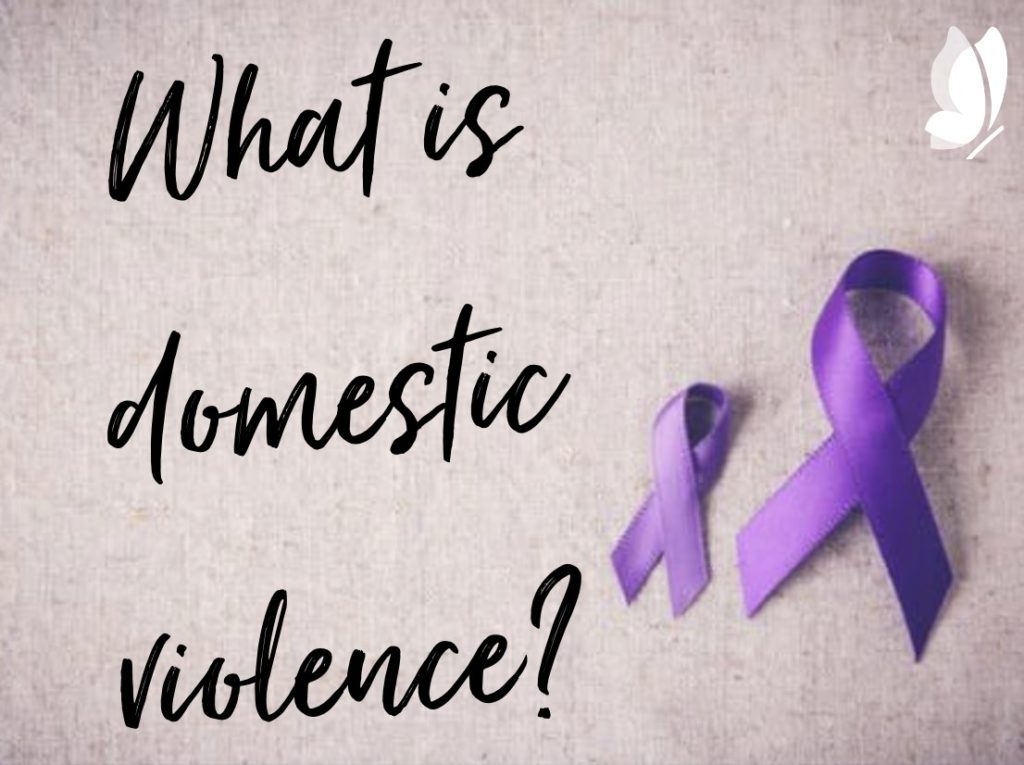 According to the National Coalition Against Domestic Violence, on average, nearly 20 people per minute are physically abused by an intimate partner in the United States. During one year, this equates to more than 10 million women and men.
In this month's blog we want to help you understand what domestic violence is and provide examples of warning signs of abuse so as a community we can be more educated and aware.
Domestic Violence (DV) or "domestic abuse" or "intimate partner violence", "can be defined as a pattern of behavior in any relationship that is used to gain or maintain power and control over an intimate partner."1 "The frequency and severity of domestic violence can vary dramatically; however, the one constant component of domestic violence is one partner's consistent efforts to maintain power and control over the other."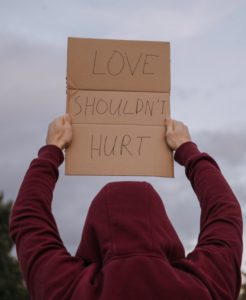 Abuse is actions or threats that can influence another person and may be presented:
Physically
Sexually
Emotionally
Verbally
Financially
Digitally
Economically
Psychologically
Abusive behaviors may:
frighten
Intimidate
Terrorize
manipulate
Hurt
Humiliate
Blame
Injure
Wound
It is important to note that not all DV related abuse is physical. Lack of physical violence does not mean the abuser is any less dangerous to the victim, nor does it mean the victim is any less trapped by the abuse. Further, although abusers may often apologize for their actions or attempt to convince the victim they are doing these things out of love and care, violence and control will intensify over time despite any apologies.2
Some examples of abusive tendencies include but are not limited to:
Keeping or discouraging the victim from seeing friends or family members
Taking the victim's money or refusing to give them money for expenses
Stalking the victim or monitoring their victim's every move (in person or also via the internet and/or other devices such as GPS tracking or the
victim's phone)
Telling the victim that they are a bad parent or threatening to hurt, kill, or take away their children
Threatening to hurt or kill the victim's friends, loved ones, or pets
Any form of physical harm
For additional examples visit The Hotline or The National Coalition Against DV.
Love is Respect offers a quiz to help identify if you are in a healthy relationship. Take the quiz HERE
The Relationship Spectrum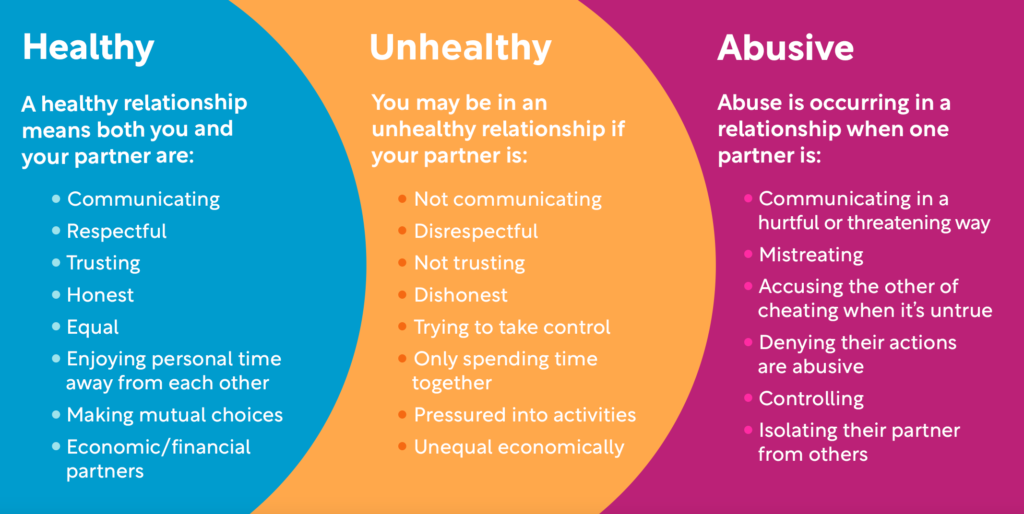 You can also download the relationship spectrum HERE