This past December Kathy's Legacy had its first Silver Lining Program graduate when participant Lauren turned 18. Over the years, we have been so honored to be a part of Lauren's life and be a reliable source of support for her and her family.
At a young age, Lauren's life was turned upside down when her mother was murdered by her father just blocks away from their home. As the oldest of her siblings, Lauren felt a huge responsibility to care for them like a mother, as well as care for her grandparents who became the legal guardians of her and her siblings.
Soon after joining Silver Lining, it was clear that Lauren and her siblings really struggled with was carrying the last name of their father. It was important for Kathy's Legacy to assist this family with a legal name change to provide some healing.
Living with elderly grandparents on fixed incomes, providing not only basic needs but extracurricular and childhood activities were a struggle for Lauren's family. Lauren was so excited by the opportunity to participate in dance classes funded by KLF.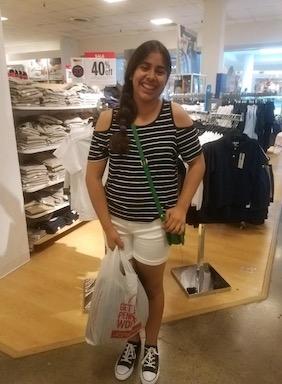 Kathy's Legacy is available to help with any unexpected needs that arise on a daily basis. For Lauren, this included setting her up for success in school with a laptop, printer, and a desk and chair. Over the years her family has joined us at many Silver Lining family events and we have provided ongoing support for back to school supplies, clothing, shoes and more.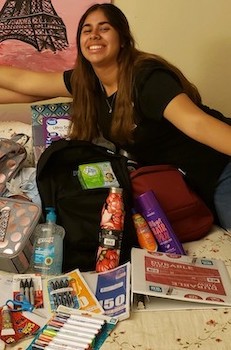 One of Lauren's favorite opportunities provided by Kathy's Legacy was getting braces. Often, children of trauma suffer from low self-esteem and providing braces has helped them feel more confident and provided normalcy. A family friend mentioned she hadn't "seen her stop smiling ever since she got them removed." Another favorite was a day at the spa with her siblings to have their hair professionally cut and styled.
In December, Lauren became the first recipient of Kathy's Legacy Foundation's Scholarship Award to assist with higher education.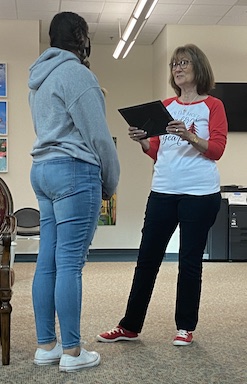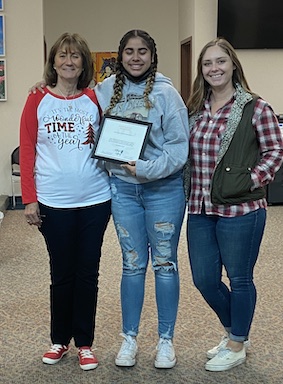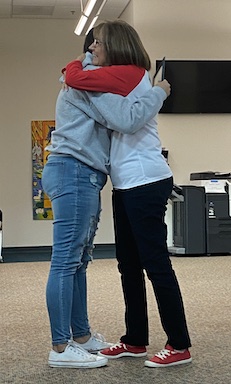 We can't wait to see what the future holds for her and thrilled we get to see her at family events with her siblings.
In her own words, Lauren has shared what being a part of Kathy's Legacy has meant to her:
Being a part of Kathy's Legacy was something I never thought existed. Since I entered the program at a young age, Kathy's Legacy welcomed me and my sisters with open arms and we met others who were in a similar situation. I have always been extremely grateful for those who participated and funded Kathy's Legacy. Kathy's Legacy helped me in so many ways, emotionally and physically. Emotionally because Kathy's Legacy inspired me to help the world like they do. I love the idea of helping those who are in similar or maybe in worse situations that I am.
I want to say thank you to Kathy's Legacy for helping not only me, but also my family in supporting us and continuously checking up on us. You have done so much for me and my family. I hope this program lives on. This has honestly been the best experience that has happened to me. Not only have you given us food and ways to have clothes, but most of all, you have given me the opportunity to have a head start on my college expenses. The idea has never crossed my mind and I am forever grateful for the help you've given me on my way to higher education, for success in my life and my road to adulthood. Once again, thank you for everything, much love.
Favorite Silver Lining Event?
My favorite family event was the Christmas Events. My favorite holiday has always been Christmas, so I always looked forward to every time the Christmas events came around.
What are you plans once you graduate high school?
Since I was in the 10th grade, I had a very ambitious plan for after high school because it worried me constantly of what my future looked like. My plans for after high school is college. Right now, I am leading towards Washington State University. I applied to many other schools, but Washington State University has caught my eye the most. I have this ambition of graduating college with at least a bachelor's or maybe a master's degree in Criminal Justice with a Minor in theater.
If you would like to contribute to the Silver Lining Program that gives kids like Lauren the opportunity to pursue their dreams despite experiencing trauma, you may donate or volunteer to help!