A powerful letter written by Kathy's sister Melissa. It illustrates the pain, heartache and struggle that the families of domestic violence homicide endure but a reminder that there can be hope in times of darkness. This message is especially meaningful during this difficult and confusing time with the COVID-19 pandemic.
Thank you, Melissa, for sharing your story and for your unwavering devotion to helping the victims of domestic violence.
A letter from Melissa Scharbarth
Hello! My name is Melissa Scharbarth and my older sister Kathy was murdered on November 24th, 2011.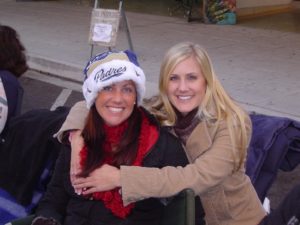 Throughout my life I've had to deal with a handful of hardships, but no experience has ever rocked my heart more than when I was told that my sister was murdered. Dead. Never coming back. The one word that best describes the feeling I endured was, shattered. I was in pieces. How could this be real?
At first, not wanting to deal with the pain, I swept the shattered pieces away and hid in a deep, dark depression where the feelings couldn't find me. Then, very slowly, after many months of counseling, I started putting back together the pieces of my broken heart; and with that I began to see a light at the end of the tunnel. The light was radiant, strong, and bright. The light was Kathy. Finally, after discovering Kathy was still ever so present in my life, I began to feel her everywhere.
Through my sister's guidance, I have adapted a more "Kathy" way of living. I've developed a stronger appreciation for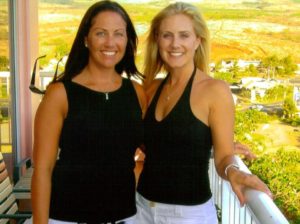 life, a desire to care for other people, and a willingness to accept challenges thrown my way. My sister had many positive characteristics, however, when I notice myself being more thoughtful than usual, patient, and self-less, I smile knowing I am walking in her footsteps. Kathy has helped me pick up the pieces of my shattered heart and put them back in place.
My life will never be the same. I have been forced to move on. I take things day by day and find time to talk to Kathy. I feel her around me all the time and she is constantly giving me guidance and support.
Today, because of Kathy's light, I stand strong and I am committed to helping victims of domestic violence and anyone in need.